Professional lawn care. Beautiful results.
The Lawn & Snow experienced lawn care experts will keep your yard healthy and inviting throughout the growing seasons. Click below to learn about our affordable  lawn improvement services.

RESIDENTIAL & COMMERCIAL
LAWN CARE
Mowing
Lawn Edging
Fertilizing
Power Raking
Aerating
Tree and Shrub Trimming
Vacant Lot Mowing
Irrigation System Startup, Blow Out and Minor Repairs
Spring and Fall Cleaning
Gutter Cleaning
Parking Lot Sweeping
Lot Mowing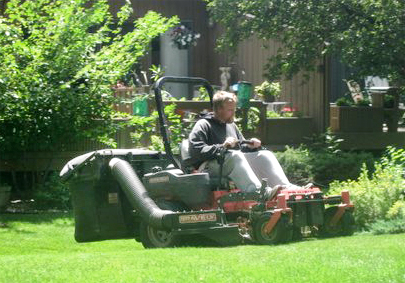 "I am so happy with the crew at Lawn & Snow Company. They do such wonderful work with smiles on their faces. Thank you for such good work!!"

Snow removal with a clear advantage.
Our snow and ice removal experts keep driveways, walkways and parking lots clear and safe throughout the snow season. Click below to learn more about our prompt service that will never leave you stuck.

RESIDENTIAL & COMMERCIAL
SNOW REMOVAL